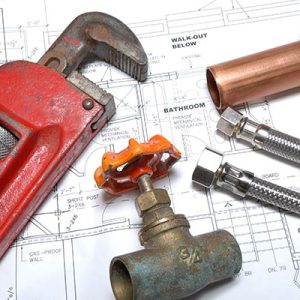 A kitchen is the heart of the home. This is the room that your family gathers in to plan your day, or just check-in. If you are beginning a kitchen remodeling project, you may be focusing on your new kitchen countertops, your backsplash, new appliances or maybe your new flooring. One thing to remember with a kitchen remodeling project is the importance of the plumbing. If the plumbing is not done correctly, your beautiful new kitchen can quickly become a disaster. The professional licensed plumbers at Dan's Plumbing & Septic can handle the plumbing for your kitchen remodel so that you can focus on the more fun aspects of your remodeling project and be confident that the plumbing will be taken care of.
Appliance Installation And Plumbing Relocation
Dan's Plumbing & Septic can install your brand-new sink, dishwater, refrigerator, and garbage disposal and we can even move the pipes and appliances from their original place in your kitchen if needed. Very often moving pipes can be an intimidating process to a general contractor. Hiring a professional plumber for this part of the job is critical to ensuring that you will not have a leak or water problem down the road. Sometimes changing the location of your kitchen appliances or plumbing placement can give you more space or improve the flow of the room. Whether the plumbing project is relatively simple or very complex, we have the experience and tools to complete it thoroughly and correctly in the timeframe needed. Our prices are competitive, and our skill is unmatched.
We can help make your vision for your new kitchen a reality. A kitchen renovation project should be exciting for a homeowner and our staff can take away all of the potential stress and concerns about potential plumbing issues so that you can focus on the final product. We are fully bonded and insured, have our Minnesota State Plumbing Contractor License, our City of Minneapolis Plumbing License as well as our City of Saint Paul Plumbing License. We have been serving the Minneapolis/St. Paul community for more than fifty years. We believe that customer referrals and repeat customers are the best possible testament to our service and our work and are thrilled to be able to get to know our clients and their families over the years.
Twin Cities Licensed Plumber
So, if you are getting started on a kitchen remodeling project, do not forget about the plumbing. Reach out to the team at Dan's Plumbing & Septic at 763-434-6814 to manage the plumbing work for your new dream kitchen!