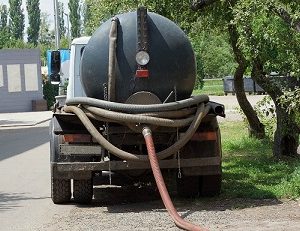 There are few things that concern a homeowner more than a gurgling sound inside your home when a loved one is taking a shower, or after a toilet is flushed. It is unmistakable and you know immediately that there is a problem with your plumbing and/or your septic system. You may also smell a foul odor or notice that your shower or tub is backing up with sewage water. While other home repairs may be able to be completed by a homeowner, this type of repair should always be left for a professional. Dan's Plumbing & Septic understands that this may feel like a true emergency (and it can be!), we can assess the problem quickly and develop a plan for a repair that addresses the current problem and prevents a future issue from occurring.
Septic System Maintenance And Repair
Septic system problems are no fun. They can cause damage to your home if not handled quickly and by a reputable and experienced septic company. We have been in the business since 1962 and are the oldest and most experienced septic system company in Anoka County. Our team is Fully Licensed, Bonded, & Insured. We have our Minnesota State Plumbing Contractor License, and our Minnesota State Septic System Cleaning & Maintenance License. We are also MPCA Certified and hold independent plumbing licenses for both the City of Minneapolis, and the City of St. Paul.
We can complete sewer pumping and septic cleaning services and offer thorough, professional services when you need them. We realize that a septic or plumbing problem does not always happen during normal business hours, so we offer emergency services and always respond as quickly as possible. If you are concerned about a septic system issue, call us as quickly as you can so that we can make a repair. Replacing a septic system after it has failed can be extremely expensive. Septic system maintenance is another area we specialize in and regular maintenance can be the key to preventing major problems down the road. We can do all types of maintenance to keep your system working properly including replacing the baffles and lift station pumps, installing and/or replacing risers and even manholes.
Prevent a Major Septic System Problem
Leave your sewer issues to the professionals and look no further than the team at Dan's Plumbing & Septic to meet all of your septic system and plumbing needs. Call us anytime at 763-434-6814 to schedule an appointment.