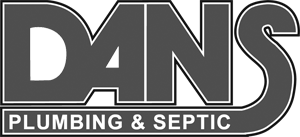 At Dan's Plumbing & Septic, we take great pride in the connections we have created in the communities that we have served for so long. Since we opened our doors, we have worked hard to not only provide excellent plumbing and septic services, but also to become a respected and reliable company that our customers can trust. As a result of our expertise, fair pricing, and unsurpassed customer service, we have achieved what we set out to achieve – a well-earned reputation as the best licensed plumbing and septic company in Minnesota.
Comprehensive Plumbing Services
Our plumbing services are comprehensive. As a result of our company's longevity, there is nothing in the world of plumbing that we have not seen, or a problem that we have not been able to solve. From the long view, the idea of plumbing is a fairly simple one. It is a system of pipes and mechanisms that bring clean water into your home and move wastewater out of your home. Of course, it is more complicated than that. Each individual aspect of plumbing has its own set of complexities.
The toilet is a great example. Virtually every house in the United States has at least one toilet, but what would you guess the percentage is of people who know how to properly install a new toilet? A hint: the percentage is very small. Toilet installation may seem fairly simple. To replace an existing toilet, you turn off the water source, strip the seal at the base of the toilet, unmoor it from the floor, and then do the opposite with the replacement toilet. However, there are complexities within the process. For example, when you remove the old toilet, it is possible to damage the floor, which will complicate the installation of the new toilet. The new toilet must sit on a seal, usually made of wax, so that moisture and foul odors do not emanate from the plumbing and into your home. Attaching the toilet to its mooring bolts also requires a professional touch. Bolts that are too loose could mean an unstable toilet, and bolts that are too tight could crack the porcelain.
Experienced Plumber
These are the complexities that most homeowners should not have to worry about. That is exactly why our staff have become experts in all types of plumbing. So, whether you need a toilet installed or you have a more complicated plumbing issue, Dan's Plumbing & Septic will know how to complete the task. Give us a call at (763) 434-6814 to schedule an appointment.