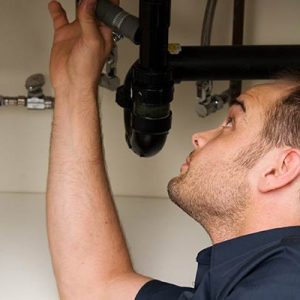 If you have kids, pets or do a lot of laundry each week, you may have thought to yourself how helpful a laundry tub would be. A laundry tub can add an added level of functionality to your laundry room, allowing you to soak dirty items before washing them, to hand wash your delicates, to clean large items without carrying them all the way to your kitchen sink. A laundry tub is also a great investment, adding value to your home should you ever decide to sell it.
Benefits Of A Laundry Tub
When you think about adding a sink or tub in your laundry room, you may wonder how the plumbing will work. That is exactly where the staff at Dan's Plumbing & Septic comes in. We can complete a full installation of a laundry tub, including the necessary plumbing for an affordable price. We will complete the work within the timeframe we communicate to you and will always be open about any potential problems we see. In addition to providing high quality general plumbing services to our clients, we also make a commitment to excellent customer service as well as competitive pricing.
Here are some of the most popular functions of a laundry tub for our Minnesota clients:
● Hand washing clothes that require a delicate cycle
● Soaking stained clothes (including kid's clothes and sports uniforms)
Pet baths
● Watering plants
● Cleaning items that are covered in dirt, sand, etc. so the dirt is not tracked inside
● Rinsing items that have been in chlorine or salt water before putting them in the washing machine
● Rinsing out cleaning equipment like mops and buckets
● Place soiled items in the laundry tub while you wait for a load to finish until you have time to put them in the wash
Local Twin Cities Plumber
A laundry tub can make a huge difference when it comes to how efficiently you can get your laundry done. If you are considering a laundry tub for your home, the team at Dan's Plumbing & Septic can help. A laundry tub can prevent big messes in the sinks in your kitchen or bathroom and allow you to contain these messes much more easily. We have been a trusted full-service plumbing company for more than fifty years and are fully bonded and insured. For more information about our laundry tub installation process, give us a call at 763-434-6814 to schedule service.