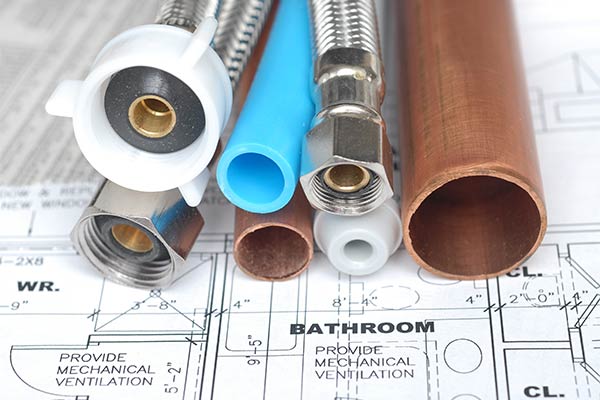 At Dan's Plumbing & Septic, we are proud to say we have been in business since 1962. With almost 60 years of plumbing under our belts, we are the most trusted plumbing and septic company in the seven-county metro area. As always, our family-owned company provides the highest level of service to our customers with the most reasonable rates. If you are looking for any and all types of plumbing services, Dan's Plumbing & Septic has got you covered.
Bathroom Plumbing & Repairs
It's no secret that your bathroom is arguably one of the most utilized rooms in the home. If there's an issue with your bathroom, it's important to go ahead and get it looked at. Most commonly, we get calls about leaky faucets or drains, toilet problems or simply remodeling services that need a quality plumber. If something is wrong in your bathroom, finding the source of the problem is both tricky and necessary. The longer you wait for a repair, the more damage risk you take. As a full-service plumbing company, we will inspect the area and can properly repair the issue in a timely manner. If it is something that will need to be replaced, we will let you know and provide you with an affordable quote before anything further is done. Should you be remodeling or creating a new construction, our experts will listen to your ideas and help you create the perfect, high functioning space that fits your needs.
Kitchen Plumbing & Repairs
Extremely similar to our bathrooms, kitchen plumbing is a popular request as well. With so much plumbing happening in the kitchen, it's important to get ahead of any problems or leaks that you may be seeing. Our team of experts can help determine where your problem areas lie and what the best route will be to fix the issue. If you are planning a new construction or remodeling, we can help with that as well! Many remodeling projects require movement of appliances or plumbing upgrades to the existing fixtures. Whether you are upgrading your sink to a farmhouse style beauty or changing where your refrigerator is placed, we can help you with any and all plumbing needs for your kitchen and beyond.
For more information on our general full-service plumbing services in Minnesota, give Dan's Plumbing & Septic a call today. Contact us at (763) 434-6814 and schedule your upcoming service today.