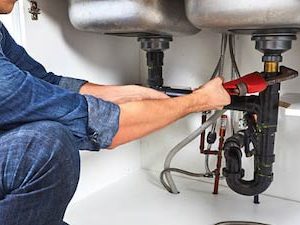 According to the Minnesota Department of Health, approximately 1 in every 5 Minnesotans (or roughly 1.2 million people) get their water from a private well, rather than city water sources. Every county in Minnesota has people that are regularly using well water as their primary well source. According to this same department, every resident is responsible for checking the quality of their own water. This means that you are responsible for ensuring that the water is healthy for everyone inside of your home.
Per Minnesota Department of Health standards, coliform bacteria should be tested every year, the presence of nitrates should be tested every other year, you should test for arsenic and lead at least once each, and if there is a baby present in the home, a check for manganese should be performed before the baby ingests any water. These contaminants are considered common in Minnesota and if ingested over time, can lead to short- and long-term health effects. These contaminants have no smell or taste, making them nearly impossible to detect without proper testing. It's worth noting that water quality can also change over time, so one cannot afford to become complacent after a single test is completed.
Whole-House Water Filtration Systems
Also referred to as Point-of-Entry (POE) units, these are water treatment systems or filters that are installed at the point at which the water enters your home, via the main water line. This system can more effectively filter the water throughout the whole house, regardless of the usage. This type of system is more cost-effective for those that have many uses for water throughout the house (i.e., extra sinks, laundry, or utility sinks), or for those that experience issues with the water that affects the usage of all appliances including toilets.
Individual Use Water Filtration Systems
Also referred to as Point-of-Use systems, these are water treatment systems or filters that are installed only on the faucets or water sources that you wish to have filtered (i.e., kitchen sinks, water dispensers, ice makers, etc.). These types of systems are more cost-effective for homeowners that are not concerned with the quality of the water at sources such as laundry, showers, toilets, etc., but would rather ensure that consumable water sources are filtered.
There are several types of filters that range from under $50, to upwards of several thousands of dollars. The size and price of your unit will depend on whether you are trying to filter a single source or the entire house, what contaminants you are trying to filter out, the level of filtration desired, and ultimately what system you choose to have installed. Some point-of-use filters are very simple in design and are meant to be DIY projects, while other systems, such as whole-house systems, are more complex and require the services of a plumber.
MN Licensed And Certified Plumbers To Install Your Water Filtration System
To discuss your water quality and how filtration systems would benefit you and your household, call the plumbing experts at Dan's Plumbing and Septic. Servicing much of the area around Minneapolis and beyond, we're standing by to help you have cleaner water today! Call (763) 434-6814 for service or to discuss your water system.