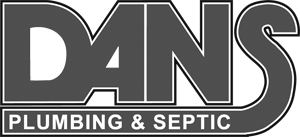 As a property owner, you may not regularly think about the septic system on your property, but it truly cannot be ignored. The last thing that you want is for your septic system to fail and for it to have to be replaced, which can become a very costly expense. The best way to avoid this is to commit to an effective septic system maintenance plan. If you are looking for the septic system experts in Minnesota, look no further than our team at Dan's Plumbing & Septic.
Experience To Back-Up Our Septic System Work
Not many septic system companies in Minnesota are able to tell their customers that they have been in business for nearly 60 years. Our crew, on the other hand can! We have been providing a wide range of septic system services dating all the way back to 1962. During these many decades, we have seen it all when it comes to damage, repairs and maintenance of septic systems. So, no matter how bad your septic system may be, we've got you covered. Our decades of experience speaks for itself and is a reason why so many property owners in Minnesota put their trust in our septic system professionals to handle their septic repairs and maintenance needs.
Importance Of Regular Septic Pumping
The best way to ensure that your septic system stays in good shape is to commit to a regular septic pumping schedule. Typically, your septic system should be pumped and cleaned every 2-3 years. This helps ensure that your septic system doesn't get clogged or too full. The best thing for you is to let one of our staff members come take a look at your septic system to help you determine the best schedule for your pumping and cleaning. Rest assured that our septic pumping services come with the highest standards around.
Other Septic Maintenance Steps
The septic pumping and cleaning process is a big part of your septic maintenance, but there are other things that we can do as well to ensure your residential or commercial septic system is working efficiently. Some of the other septic maintenance processes we offer include the following:
● Baffle Replacement
● Lift Station Pump Replacement
● Riser Install or Replacement
● Manhole Install or Replacement
Don't forget about the importance of taking care of the septic system on your property. The easiest thing to do is leave it up to the septic professionals. Serving Minnesota, reach out to our experts at Dan's Plumbing & Septic and take advantage of our effective septic system maintenance services. Schedule your service now by calling (763) 434-6814.