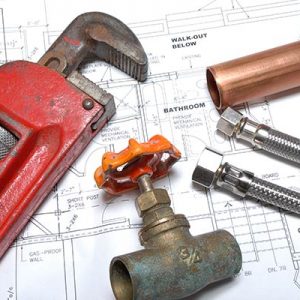 Dan's Plumbing & Septic has been around for a long time. We have weathered economic downturns, recessions and teams other than our favorites winning Super Bowls, World Series, and Stanley Cups. A major reason for our longevity is that we are good at what we do, we treat our customers well, and we keep our pricing structure competitive. Even during the most recent period of economic uncertainty, we have maintained our level of success because adaptiveness is built into our company's DNA. That, and because even during bad economies, houses still have plumbing and septic issues that need to be addressed. Dan's Plumbing & Septic is a leader in the industry and a plumbing and septic service you can count on.
Professional Bathroom Plumbing Services
Plumbing tends to be one of the more reliable parts of a home, and for that reason it is easy to simply forget about it…until there is a problem. We do not recommend that way of thinking, but we certainly understand it. If you discover a leak or if a toilet cracks and needs to be replaced, the need for our services will become more obvious. However, we are also available for remodeling projects that fall outside your own level of expertise. Bathroom remodeling falls outside of most homeowners' levels of experience, so if you have a vision for a new bathroom and want that vision realized, we can certainly help you.
It is also possible that those two areas of our services—plumbing repair and remodeling—originate because of a problem that has arisen. For example, if you discover that a slow, hidden leak has finally made itself known and the damage to an underfloor is so extensive that both repairs and remodeling are needed, there would really be no better service to contact than Dan's Plumbing & Septic. When a leak goes undetected for a long enough period of time, parts of your home can develop rot and, even worse, mold. No homeowner—unless that homeowner is also a plumber—should attempt to fix such a problem. A leak that has done that much damage should be fixed by a professional.
Trusted Minnesota Plumber
Fortunately, not all plumbing issues are major issues. But in most cases, they should still be addressed by a qualified plumbing service. We have decades of combined experience among our staff, and if you want the assurance that a leak has been found and fixed, or that your new faucet is installed properly, give us a call. We will be happy to help you. Call us at (763) 434 6814 for all of your bathroom plumbing and remodeling needs.