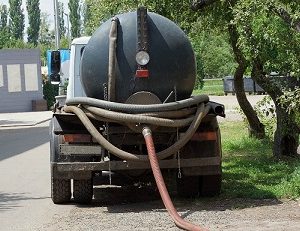 If you have a concern or a problem with your septic system, it is important to be able to get reliable service quickly. There is no time to waste as every hour and every day can lead to more potential damage to your property. Dan's Plumbing & Septic has been serving customers in Minnesota for more than sixty years. We offer the highest level of service, quick response time and affordable prices. Our commitment to our customers is what has allowed us to be successful over the last six decades. We will not waste your time; we will not overcharge you and your family. Our goal is simple. We partner with Minnesota residents to maintain and repair septic systems. Our septic system services include:
Septic pumping and cleanout: Our staff can handle septic pumping and cleaning jobs for Minnesota businesses and residences. Minnesota law requires septic system cleaning through a manhole, so we will complete this work in full compliance. It is a difficult and smelly job but necessary for extending the life of your septic system and preventing a septic system failure.
Septic system maintenance: Our septic system maintenance services can help keep your system working well and prevent bigger problems. We can replace baffles, replace lift station pumps, install and replace risers and manholes. Before we begin septic system work on your property, we will discuss our plans, a timeframe for the work and agree on a price.
Septic system repair: There are times when your septic system is in need of repair, and the crew at Dan's Plumbing & Septic is a trusted resource for all types of repairs. We can even help you with a plan for replacing your septic system if necessary.
Septic System Cleaning, Maintenance And Repair Anoka County Minnesota
When you work with our team, you can feel confident that you will receive the highest quality work at an affordable price. We have been serving our community for sixty years and have built a reputation for being a trusted small business that can complete even the most complicated and difficult septic system services. So, if you own a residential or commercial property with a septic system, give us a call anytime at 763-434-6814 to learn more about our services and how we might help you with your septic system cleaning, pumping and maintenance needs. We accept many different forms of payment and would be happy to schedule a service for you.