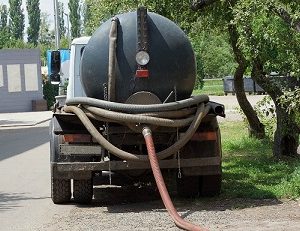 Dan's Plumbing & Septic has been providing trusted and high-quality septic system cleaning services to homes and businesses in Anoka County, MN since 1962. Our staff is fully insured and can handle any septic system issue, large or small. Septic cleaning is an important part of overall septic system maintenance. Over time, scum, sludge and other waste will build up in your septic system. If not properly pumped or cleaned, this can lead to a septic system clog, which is no fun for a homeowner or business owner. Trust the professional's at Dans Plumbing And Septic to maintain your septic system.
Septic System Pumping And Cleaning
When you reach out to our team for septic cleaning services, we will promptly schedule an appointment and make sure that we understand any issues that you have noticed. While you do not need to be present for the cleaning process, you are welcome to stay and ask questions as we work. Minnesota state law requires that septic cleaning and pumping is completed through the manhole and not through your vent stack. Your vent stack is only a 4-inch PVC pipe and we simply cannot clean your septic system thoroughly only using that.
Your septic system does its job most days without you ever needing to think about it. However, it is very important that you remember to have it cleaned and pumped regularly. Most experts recommend that you have your septic system pumped and cleaned every 3-5 years with more frequent inspections to be sure that it is working the way it should. This is your best strategy for ensuring that you do not have problems with your septic system.
You can also call us when you are concerned that you might have a septic system problem. For example, if you notice a foul smell, slow drains, sewage backing up into your home/property, a gurgling sound or standing water near your drainfield, you should call the team at Dan's Plumbing & Septic immediately. We will assess the potential issue quickly and make a recommendation for what is needed for the repair. We will also let you know if you need to consider more frequent septic system pumping or cleaning in the future.
Anoka County Septic System Cleaning And Repair Services
For more information about our septic system cleaning services, call Dan's Plumbing & Septic at 763-434-6814 to schedule a time for our crew to come out! Our service is high quality, and our prices are affordable. You will not find a more trusted septic system company in Anoka County.