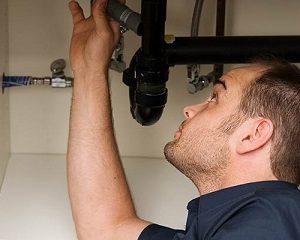 As much as we love fixing and repairing a good toilet, whirlpool tub installations are just so much more challenging! Perhaps the customers are so excited, it gets us all a little amped too. Whirlpools are fun! They are an extremely nice upgrade to your home, it adds a ton of value and in the end, the results always turn out beautifully. If you are thinking about a whirlpool tub at all, let's go ahead and talk it through!
If you have an opportunity to get a whirlpool tub into your bathroom, don't sit on the chance. There are so many benefits to having a whirlpool tub. Apart from the amazing look and the aesthetically pleasing appeal, it even has a fair amount of health benefits. Whirlpool tubs increase your relaxation, which improves your blood circulation and alleviates any stiff or achy joints and muscles. The warm, pressurized water also helps to reduce inflammation and create a relaxing space to give you peace after that long, hard day at work.
Importance Of Proper Whirlpool Tub Installation
While we don't really have to convince anyone that they need a whirlpool, it's important that we discuss the importance of proper whirlpool installation. Listen, you don't want it installed incorrectly. In fact, this is definitely one piece of your home that must be perfectly installed. Afterall, water damage to your home should be the last thing you want to worry about when getting an exciting new element placed. Whirlpools have many different jets and pieces to them. Fitting the jetted tub into your bathroom properly will help to prevent a costly bathroom remodel, saving you lots of money in the long run.
Whirlpool Tub Installation From Start To Finish
At Dan's Plumbing & Septic, we have over 40 years of experience installing whirlpool tubs. If you are at all interested in a whirlpool tub, it never hurts to give us a call. We will sit down with you and discuss all of your options. Our professionals will stay mindful of your budget and your bathroom space. We will share with you our recommendations for the whirlpool that may work best for you! Whether you are building a new home or remodeling an existing space, our professionals can coordinate the best possible layout with you. From start to finish, our professionals work with your wants and needs in mind.
For more information about our whirlpool tub installation services, give us a call today. Contact Dan's Plumbing & Septic today at (763) 434-6814.