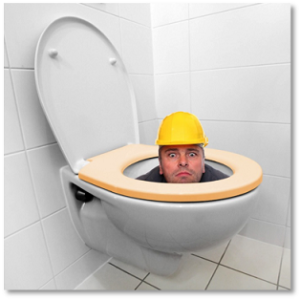 Many septic tank additives claim to reduce the time and money required for maintenance. But with a lack of regulation or standardized testing and an abundance of misinformation, it is easy to walk away with more questions than answers.
Septic tank additives claim to provide a variety of benefits. Some additives claim to clean pipes while others break down fats, oils, and greases. Others advertise the ability to improve the bacterial flora in septic tanks and drain fields, limit solid biomass, or even reactivate a dormant system. And others will even claim that regular use of the additive will remove the need for pumping or cleaning the septic system at all. Basically, the alleged benefits can often be reduced to a single purpose: to promote a viable, healthy septic system.
Do Septic Tank Additives Work?
While there is plenty of debate surrounding the effectiveness of septic tank additives, it is generally best to avoid using any additives at all. Septic tanks are most effective when the bacteria already present in the tank are working without outside interference. In fact, enough cases of failed septic systems have arisen, that many states have banned them altogether.
Types Of Septic Additives
Septic tank additives will generally be biological or organic in nature.
● Biological additives are either enzymes, bacteria, or a combination of the two. They enhance the existing bacteria in the septic system, especially in the case of a new or dormant system. While septic systems do need bacteria to be effective, simply using the system will provide all the necessary bacteria. If any bacteria have died off due to the presence of a harmful substance or chemical, new bacteria will likely be killed by the same substance. Even yeast, a commonly accepted additive, can cause so much frothing in the septic tank that solids are forced into the leach field rather than settling to the tank bottom.
● Organic solvents are typically degreasers or other chemical cleaners intended to break down oils, fats, and grease. While these chemicals perform their function well, they're harmful to the essential bacteria in your septic system and can also contaminate groundwater.
Regardless of an additive's claims to eliminate the need for pumping your septic tank, no additive exists that will break down the minerals, synthetic fibers, plastics, and other solid waste found in sewage. They will continue to accumulate at the bottom of your tank until a septic pumper removes them. Because the build-up of sludge is inevitable, most jurisdictions require that you regularly pump your septic tank. So, no matter how much you spend on septic tank additives, you'll still need to follow these maintenance regulations.
To learn more about septic system pumping services, don't hesitate to reach out to the team at Dan's Plumbing and Septic today! They offer competitive pricing, and always do their best to respond to emergencies as quickly as possible. To schedule septic maintenance, call (763) 434-6814 today.