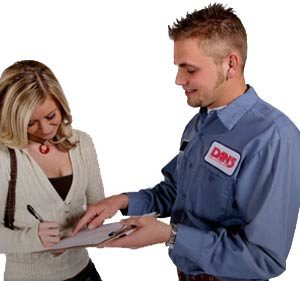 For most households, individuals spend a lot of their time in the kitchen. Whether you are spending time prepping for dinner, socializing with friends, or you are regularly cleaning and organizing the kitchen, all homeowners want their kitchens to be comfortable and updated. There are plenty of ways to enhance and improve the functionality of your kitchen and one way is through upgrading your appliances. If plumbing is involved in any kitchen update, it's critical that you choose the right plumbing company for the job. Count on our team at Dan's Plumbing & Septic to be your trusted kitchen plumbing experts in MN. Hire the best and most affordable plumbers for your remodeling project.
Professional And Affordable Plumbing Company
Our team of plumbing professionals can help you achieve your kitchen remodeling goals affordably. You don't have to break the bank in order to feel proud of your kitchen. There is a lot to consider when it comes to renovating your kitchen, and we believe that your kitchen plumbing should be at the top of your list. If you try to cut corners and handle the plumbing services on your own, you will be setting yourself up for failure and potentially expensive damage. Let our dedicated staff handle any of your kitchen plumbing needs.
Common Kitchen Plumbing Updates
Dating back to 1962, we have been the trusted kitchen plumbing experts in the region. Offering full services plumbing solutions, there's no kitchen plumbing service that our staff can't handle. Some of the common kitchen plumbing updates that we regularly receive calls about include the following:
● Garbage Disposal Installation – A new garbage disposal in your kitchen will save you time in the kitchen, reduce waste and odors and will help keep your plumbing working well. Let us install this garbage disposal for you.
● Dishwasher Installation – Has your existing dishwasher seen its better days? There's no better time than now to replace your old dishwasher with a new, energy efficient dishwasher that our team can easily install.
● Sink and Faucet Installation – One popular way to enhance the look of your kitchen is to invest in a new sink and faucet. We've got the experience needed to install this seamlessly in your kitchen.
At Dan's Plumbing & Septic, our trusted plumbing experts are ready and eager to serve you with all of your kitchen plumbing needs. To learn more about our kitchen plumbing services and repairs in MN or to schedule service, give us a call today at (763) 434-6814.