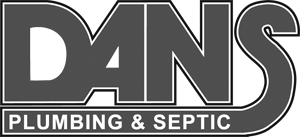 Everyone's heard the phrase, "April showers bring May flowers," but with the advent of Spring in March, April showers could spell disaster if homes are not properly prepared for the chance of flooding. One of your main lines of defense in basement flooding is a home's sump pump. Many homeowners may be completely unaware of its presence or what it even does. The professionals at Dan's Plumbing and Septic know the importance of keeping your pump(s) running in optimal condition.
A Sump Pump's Purpose
What exactly is a sump pump and what does it do, you ask? The fundamental purpose of any sump pump is to remove water from the home's basement or crawlspace to keep these areas dry. By diverting groundwater away from the basement/crawlspace area, there are a few residual effects of having an operational sump pump, such as the protection of the foundation (by reducing hydrostatic pressure), the prevention of mold or mildew growth, the protection of equipment in the basement from corrosion, the stabilization of soil, and upholding some basic flood insurance requirements on a home.
Identifying A Sump Pump In Your Home
A sump pump typically sits in a hole with a gravel base. A sump pit is approximately 1½ feet wide and around 2 feet deep. Sump pits are most found in the lowest spot(s) of a basement/crawlspace. Most often, pumps are located within the perimeter of the foundation, though sometimes, pumps can be located on the exterior corner of the house.
Functions Of A Sump Pump
There are several different types of pumps, based on the function it needs to perform. There are submersible pumps that remain under water and can divert water over greater distances with higher pressures. There are pedestal pumps that sit above the ground and wait for water to reach a certain level before pumping begins. There are grinding sump pumps that have the ability to divert gray water/wastewater up to street level. Sump pumps are most often simply plugged into a wall outlet for power/operation, but battery backup options are available.
Sump Pump Installation Or Replacement
If you do not already own a sump pump but are experiencing flooding issues in the basement/crawlspace, then it is time to consider having one installed. Alternatively, if you have one, but are still experiencing water retention (even minor), it may be time to consider replacement, as the average pump has a life expectancy of 10 years.
Early Spring Sump Pump Maintenance
As with all systems, sump pumps are best checked out the season before they're put to their heaviest use. Spring sump pump maintenance ensures that the pump is in the best possible condition before dealing with heavy water flow, when you need it the most. Dan's Plumbing and Septic is fully prepared to inspect, repair, or replace your home's sump pump. In the Minneapolis-St. Paul, MN area, call us at (763) 434-6814 or schedule your appointment online.