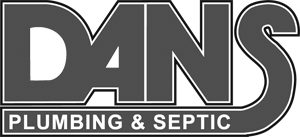 Minnesota is notorious for long winters, but it's important to prepare your septic system for spring starting in late March-early April. As the rainy season begins and the snowstorms come to an end, the added weight of excess ground water can put stress on your septic system if you're not fully prepared.
Inspect The Ground Over The Septic Tank And Leach Field
Examine the ground around your septic tank and leach field to ensure there is no sign of settling. Settling is when the foundation changes and sinks overtime due to weather or other environmental factors. If you notice the ground is starting to sink or excessive pooling of water over a section of septic system, you may be experiencing some issues with your system so it's important to call in a professional.
Inspect The Effluent Filter And Septic Tank Riser Lid
Take the time to inspect your septic tank filter to make sure it isn't clogged or blocked with debris, or any other build up caused by the winter storms. Check your tank cover and make sure that it is still securely in place. If you do not have a lid above ground, spring is a great time to upgrade your system to add risers to your tank to bring it up closer to ground level. This will allow for easier maintenance and monitoring of tank levels in the future.
Check Gutter Downspouts For Clogs And Direction Of Water Flow
Check the downspouts on your gutter to make sure they aren't damaged from the harsh winter weather. If they are clogged or damaged, you'll want to get them repaired as soon as possible. Also, make sure they're facing away from your septic system and the leach field to avoid flooding and excess water weight when it rains.
Check Sprinkler Lines And Heads
Along the same note as your downspouts, you will want to also check your sprinkler lines and heads for any leaks or damage. If you have broken or leaky lines that need to be repaired, it could lead to flooding or other issues with your leach field and system.
Consider Your Septic System When Thinking About Springtime Planting
Plants with shallow root systems, such as grasses or flowers, are best if you're planning on planting anything on top of your system. Avoid planting any deep root systems, such as trees and bushes, as roots can grow into your system and cause extensive damage and clogs. Also, it's not a good idea to drive or park vehicles on the ground immediately over your leach field, as the weight can damage the drain lines.
Spring Is A Great Time To Refresh Your Septic System And Have It Pumped
Perhaps your tank has not been pumped in several years. If so, springtime is a good time to get your system pumped and renewed for the upcoming seasons.
The professionals at Dan's Plumbing and Septic are standing by to help you with your septic system and plumbing inspection, repair, or replacement services. We service a large area in Minnesota with septic services. A septic system can be hard to inspect on your own, as there are many hidden components. Call our team today at (763) 434-6814 or contact us online to set up an inspection or service call!