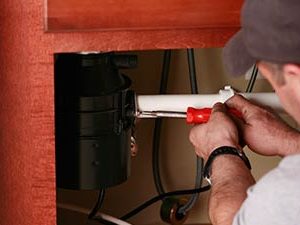 A kitchen remodel can be an exciting thing for your home. Before you tackle your own plumbing work, consider everything involved with ripping out current fixtures, and reworking a room to fit your needs. Much of the functionality in your kitchen revolves around the plumbing. Before you make a costly mistake, consider hiring the professionals at Dan's Plumbing and Septic to help with your next remodel project.
It is always a good time to consider reducing your water usage. During a remodel project, why not consider upgrading your kitchen faucet to a water-saving model? This can save you gallons a day which reduces your utility bills and the impact on the environment.
Sink And Dishwasher Installation
If you've decided that your sink and dishwasher need relocating in your kitchen, it will require extensive plumbing work. The sink needs to have access to hot and cold water. And the dishwasher is also going to require complex plumbing. However, if you plan to keep the sink and dishwasher in the same place, it will involve less work but still might require the services of a plumber.
Upgrading Or Adding A Garbage Disposal
Garbage disposal is something many homeowners decide to incorporate when planning a major kitchen remodel. And that's something that's going to require professional work. However, not every plumber has the license to install a garbage disposal, so be sure to verify it. Also, the garbage disposal needs the GFCI outlet. If your kitchen doesn't have one, you'll also need to contact an electrician to install that type of outlet.
Gas Pipe Rerouting
If you are also planning on moving appliances around the kitchen, then both the plumbing and gas lines will be affected. Committing to a new kitchen design might also mean replacing old gas lines to meet the current building codes. Only a professional and licensed master plumber can identify these issues and adequately address them.
Local Professional Plumber In Minneapolis
Whatever upgrades you want to make to your kitchen, you can trust our team to help you every step of the way. Serving Minnesota since 1962, our staff at Dan's Plumbing and Septic is the perfect team for the job. Reach out to us early so that we can be sure every aspect of the plumbing process is covered during your Minneapolis kitchen remodel. To learn more about our kitchen remodeling plumbing services or to schedule an appointment, give us a call today at (763) 434-6814.