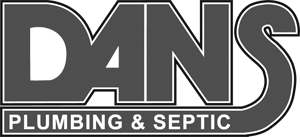 Dan's Plumbing & Septic is a trusted and highly qualified company, relied on throughout the entire Minneapolis area. Despite the fact that we offer our services in such a wide area of metropolitan Minnesota, we have been able to keep all of the qualities of a small, community-oriented company. Lots of plumbing and septic companies may aspire to that kind of reputation, but it is at the heart of our efforts to serve our clients.
There are few parts of a home that are more essential and fundamental than plumbing. Plumbing and septic features are a sign of modern living, and we have understandably come to expect and rely on our fully functioning plumbing and septic systems. Sometimes, however, our plumbing and septic systems do not cooperate with our expectations. When something goes wrong with one of these systems in your home, you can count on Dan's Plumbing & Septic to complete the repairs quickly, thoroughly and professionally.
One very important aspect of Dan's Plumbing & Septic separates us from the competition: we are highly trained in the installation and repair of both standard plumbing systems and homes equipped with septic systems. If you own a home that is served by the municipal water system, you have different concerns than someone whose home has a septic system. Being on the municipal system means that you can, for instance, install and use a garbage disposal. If you own a home with a septic system, garbage disposals should never be installed. And if your home has a septic system and it has a garbage disposal, you should not use the garbage disposal.
Experienced Plumbing And Septic Company
Of course, what is shared by homes on municipal systems and homes with septic systems is the internal plumbing. The plumbing systems in both types of homes serve similar purposes. They should both provide clean, fresh water to kitchens, bathrooms, washrooms, and both should remove unclean water from the home via flushing of toilets and draining of sinks, tubs, washing machines, and other modern devices. Where that water goes, however, differs, and it is important for a plumbing company to have equal expertise and comfort with each system.
Dan's Plumbing & Septic's staff has earned the expertise to be able to service both kinds of systems, and we take pride in completing repairs professionally and with the highest standards. When you ask Dan's Plumbing & Septic to make a repair, it will be done right. Contact us by calling (763) 434-6814.