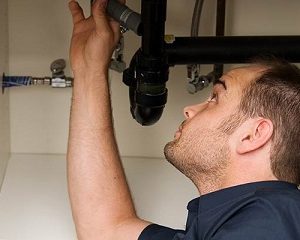 Have you finally gotten around to renovating your laundry room? With all of the dirty clothes that build up throughout your home on a regular basis, you are likely spending a lot of time in your laundry room. So, this laundry room renovation is well deserved. One part of the laundry room renovation that you can't miss is installing a laundry tub, which will help make the laundry process easier for you for years to come. At Dan's Plumbing & Septic, we specialize in professional laundry tub installations, which will give you plenty of peace of mind that the plumbing is being handled carefully.
Why Consider a Laundry Tub?
You may be wondering what the benefits of installing a laundry tub in your laundry room can bring. Well, this laundry tub gives you the ability to presoak and hand wash any clothes that may have stains or that might be soiled. Rather than washing these unique items in your kitchen sink or bathtub, the laundry tub will allow you to wash these items right in your laundry room where all of the other clothes are being washed. A laundry tub also gives yourself the ability to wash your pets without having to use your own personal shower. If you have been looking for a great place to water plants without risking water damage inside the home, a laundry tub is the perfect option. Do you have some large kitchen pots and pans that need to be deep cleaned? Your new laundry tub is the ideal spot to handle this cleanup.
Efficient Plumbing Services
Water is a big part of having a laundry tub, so when you are installing one into your laundry room renovation, it is critical that the plumbing throughout the tub is done exceptionally well. By choosing to have Dan's Plumbing & Septic complete your laundry tub installation, you'll be able to feel confident that all of the plumbing services will be handled correctly. We never rush through any of our jobs, and we use the best plumbing materials and tools to ensure an effective installation. We are fully bonded, licensed and insured and our work is never complete until you as the customer are totally satisfied.
If you are looking for the right plumbing professionals to handle your laundry tub installation, Dan's Plumbing & Septic is the team for you. To learn more about our professional laundry tub installation services or to schedule an appointment in the near future, give us a call today at (763) 434-6814.