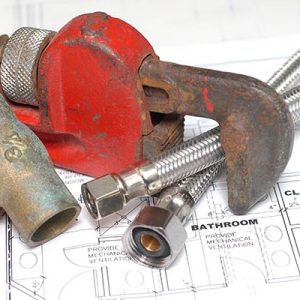 Many people don't realize that plumbers are most often the team to call when you need gas lines installed. Whether it's for a fireplace, a hot water heater, a stove top/oven, a dryer, a semi-permanent grill installation, or even for gas lighting, a plumber is there to ensure that your gas flows properly and efficiently from the meter to the installation site. By the same token, if gas lines need to be repaired, replaced, or moved, contact your local plumbers. In or around the Minneapolis-St. Paul area, contact the gas line installation pros at Dan's Plumbing and Septic. Fully bonded, insured, and registered contractors in the city as well as the state of Minnesota, Dan's Plumbing is ready to go to work for you!
Gas Line Installation Requirements In Minnesota
In the state of Minnesota, as well as most other states, the installation of a gas line requires that a permit be obtained, and inspections completed by the city/municipality. This sounds like a big hassle, and something that can add days or even weeks to your timeline, but it is a necessity. Qualified plumbing contractors are well versed with these procedures and can oftentimes get the permits obtained quicker than the average homeowner.
Types Of Piping Used For Gas Lines
Gas lines can be installed above or below ground. Depending on the application, there are several pipe materials that can be used. Consideration should also be given, if pipes are to be buried underground, that a site survey will need to be completed to identify other underground pipes or structures and that additional permitting may be required.
● PVC pipe – a very durable option for gas or water lines and offers a variety of dimensions from ½" up to 6" in diameter.
● Black pipe – a flexible pipe made of both steel and iron that can be used to supply natural gas or LP.
● CSST pipe – made of corrugated stainless steel that is ideal for new construction as it flexes easily around corners without the need for custom angled joints.
● Copper pipe – a good option for running natural gas or water throughout the interior of a home. Depending on the location, different diameters or gauges will be required.
● Polyethylene pipe – One of the most durable pipe options, can withstand some of the harshest environments, but is not meant to be pulled and inspected after being installed.
Experienced Gas Line Installers In The Twin Cities
To have gas lines installed, repaired, inspected, or moved, call the professional plumbing team at Dan's Plumbing and Septic in Minneapolis. The team of experienced plumbers can install the gas lines and, in many cases, the appliance as well. To schedule your residential or commercial expert gas line service, call (763) 434-6814 or contact us online today.