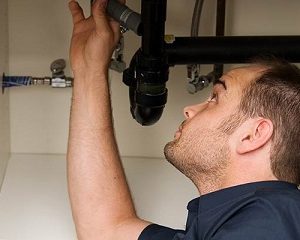 Having access to a sink when you need one is a great convenience. Most people are used to having sinks in their kitchen and bathrooms, but there are other locations where a sink can come in handy as well. Installing a utility sink in these areas can make tasks such as laundry, bathing your dog and cleaning easier, while also keeping you from having to dump things like cleaning wastewater into your kitchen or bathroom sink. Depending on how your home is laid out, though, it might also be a significant undertaking.
If you aren't familiar with the term "utility sink," you are still likely familiar with these sinks and the role that they fill. Most of the time, utility sinks are standalone deep basin sinks in areas such as a laundry room or basement. Some utility sinks may have a hose attachment or threaded faucet that a standard hose can be attached to, allowing them to fill buckets or other containers with water even if the container isn't placed into the sink itself.
The Purpose Of A Utility Sink
Most of the time, the purpose of a utility sink is cleaning related. Utility sinks in the laundry room may be used to wash off dirt, paint, and other materials before putting items in the washing machine. Utility sinks may also be used to fill mop buckets and other containers with soapy water for cleaning floors or even washing your car. Many such sinks also contain large drains to make it easy to empty these containers once you're done (though it's worth remembering that some chemicals and waste products shouldn't go down the drain, whether it's in a utility sink or not).
Features Of Utility Sinks
Once you've got all the plumbing issues sorted, you'll need to secure the sink basin and connect the water lines and drainage. Some utility sinks have a single faucet, while others have two faucets or a faucet and a hose attachment; you'll need to make sure that these are hooked up properly if you want to make full use of them. After everything is connected and the basin is secure, all that's left is to turn on the water and make sure that the sink functions correctly.
Contact A Local Plumbing Professional
Utility sinks can be very useful in the home, though getting one installed can be a lot of work if your home isn't set up for one. If you're looking to add additional versatility to your laundry room, don't hesitate to reach out by phone to the team at Dan's Plumbing and Septic today at (763) 434-6814.