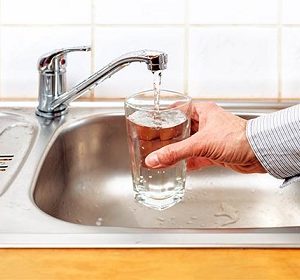 Looking for an affordable way to spruce up your kitchen in Minneapolis, MN? There are a lot of ways to upgrade your kitchen, but most projects come with a large price tag. At Dan's Plumbing & Septic, we're here to help you with a low-priced upgrade option, and that is a kitchen faucet replacement. While this may seem like an easy project to take on, we highly encourage that you reach out to our professionals to handle this job on your behalf.
There are plenty of plumbing professionals in Minneapolis, MN, but not many that are backed by the amount of experience as our staff at Dan's Plumbing & Septic. We have been providing plumbing services, including kitchen faucet replacements, dating all the way back to 1962. What has been consistent with our team over these many decades is our attention to customer service, focus on the fine details of every project and offering our clients affordable prices. We are a family owned company that truly treats each one of our clients just like they are part of the family.
Professional Kitchen Faucet Replacement Minneapolis
When you are dealing with plumbing of any kind, there often are things that go wrong unexpectedly. So, rather than being unprepared or not knowing how to fix any unexpected issues, let our professional plumbers at Dan's Plumbing & Septic handle your kitchen faucet replacement efficiently. Some unexpected items that we often get called for when someone tries to replace their kitchen faucet on their own include:
● Corroded Pipes
● Hard to Reach Nuts
● Difficult Access to Fittings
● Many More!
Plenty of Kitchen Faucet Options
Choosing your preferred kitchen faucet should be fun! At Dan's Plumbing & Septic, we can handle any type of kitchen faucet replacement, so make sure you take the time to pick the best kitchen faucet for your home. If you have any questions or would like any kitchen faucet recommendations, we're here to help!
So, if you are looking for a trusted, experienced and affordable plumbing company in Minneapolis, Minnesota to handle your kitchen faucet replacement needs, there is no better option than Dan's Plumbing & Septic. Our licensed and certified plumbing professionals will get your kitchen faucet completed efficiently, and you'll never have to worry about the unexpected issues that may arise when trying to complete this project on your own. To schedule service with our team, give us a call today at (763) 434-6814.