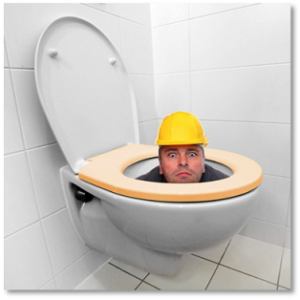 If you own a home with a septic system, year-round maintenance is necessary to keep things flushing smoothly! From regular clean-outs and septic pumping to treating the area your system is located with care, the crew at Dan's Plumbing and Septic are here to provide quality septic maintenance services all winter long. Contact us today to schedule service or keep reading to learn more about how you can winterize your septic system for a cold Minnesota winter.
Don't Plow Snow Off The Top Of Your Septic Tank: Snow above your tank acts as insulation. Tanks could potentially freeze when snow has been plowed off the top, since the layer of insulation was removed. When in doubt, let the snow melt naturally.
Have Your Septic Tank Pumped Regularly: It is highly recommended that you have your septic tank pumped out every two to five years. This process can be done any time of year but is best completed during the warmer months.
Don't Park Vehicles Or Heavy Equipment Above Your Septic System: When the ground is frozen it might not seem like an issue to park on a sand mound system or in the yard near your septic tank, but we recommend you avoid parking on or near your septic system any time of year. The weight of a vehicle (car, truck, snowmobile, etc.) can cause damage to your tank, laterals/pipes, or baffles.
Avoid Pouring fats, Oils, Or Greases Down The Drains: Grease is the number one cause of drain clogs and backups. During the winter months, especially, the greases will solidify quicker in the drains before making it to the tank. When you're cooking this holiday season (or anytime) be sure to dispose of bacon grease, turkey drippings, etc. in the garbage, not down the drain.
Know The Location Of Your Septic Tank Access Point: If you require maintenance this winter and don't have a riser installed, know where your tank's access point is located. Locating and digging open a manhole cover in the frozen ground is difficult and will add time, and costs to your regularly scheduled maintenance call.
Septic Maintenance During The Winter Months
At Dan's Plumbing and Septic, we are here to help you should your septic system ever freeze or have issues during the winter months. In any septic emergency, call us right away. Our professionals will be happy to evaluate the issue and determine if a repair needs to be done. For all your plumbing and septic needs in the Minneapolis area, call (763) 434-6814 M-F 7am-4pm, or schedule your appointment online now. Septic services are available at the following Minnesota locations: Andover, Anoka, Bethel, Blaine, Brooklyn Center, Cedar, Centerville, Champlin, Columbus, Coon Rapids, Dayton, East Bethel, Ham Lake, Lexington, Lino Lakes, North Oaks, Nowthen, Oak Grove, Ramsey, and Saint Francis.