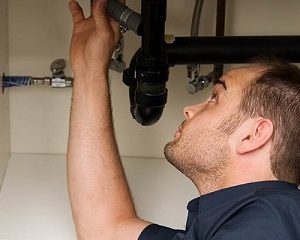 A dishwasher has become nearly a necessity in most kitchens within the past decade. Many homeowners may be considering upgrading, while some may be adding one for the first time. Either way, the benefits of owning and using a dishwasher are great. Everything from the savings in time from washing the dishes, to the savings in water by using a water-efficient appliance. Selecting the right dishwasher for you and your home are challenging enough, but how you go about installing one could be another headache altogether. Our company can help with both issue's.
Acquiring the proper tools: There are a number of tools that you must have readily available when installing a dishwasher. Some of the common installations will require pliers, a screwdriver, an adjustable wrench, a power drill, water lines, hose clamp(s), brass fittings, Teflon tape or plumber's tape. Many of these tools can be purchased or even rented for short times from local hardware stores.
Applying safety measures: To install a dishwasher, be sure to adhere to the safety measures that are indicated. Safety measures include wearing a back brace to move the dishwasher around, having a second person to help lift any heavy objects, turning off power at the outlet near the dishwasher, and turning off water supplies to the kitchen sink. Additionally, to protect your kitchen floor (and perhaps prevent a slip and fall), it is suggested that you lay a cloth on the floor where you'll be working.
Proper measurements and positioning: Figuring out where to place a dishwasher in a kitchen rebuild is not as easy as it sounds. You should place a dishwasher near a sink to be able to tap into water and drain lines, but you don't want the open door of a dishwasher to interfere with the movement of nearby cabinets or appliances.
Not all dishwashers are the same height, width, and depth. Because of this, you will need to ensure that you have very accurate measurements all the way around to avoid receiving an ill-fitting appliance. When planning for placement and obtaining measurements of the cabinet space, you'll need to consider the placement of the water lines and drain lines. Oftentimes the dishwasher manufacturer will have specifications that you will need to follow.
Professional Dishwasher Installation And Servicing Near Minneapolis
To forego all the headaches that come with dishwasher installation and servicing, contact the plumbing and appliance installation experts at Dan's Plumbing and Septic today! Our experienced technicians will not only install your appliance with expert precision but will ensure that everything remains in good working order for years to come. Call (763) 434-6814 or schedule an appointment online today.