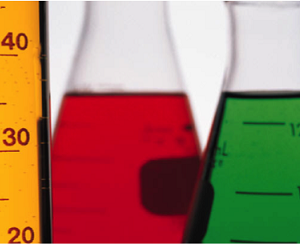 The gradual onset of spring means that homeowners with septic systems should start thinking about scheduling a time for a septic system check. Your septic system may be working just fine, but it never hurts to have an expert septic system company, such as Dan's Plumbing & Septic, to confirm that. Many homeowners with septic systems do a good job of ensuring the long-term health of their systems, but even the most vigilant of homeowners can let too much time go by and risk the long term health of their systems. If you do not know the last time your septic system was looked at…it has been to long!
Common Things That Lead To Septic Systems Problems
If a garbage disposal was installed in your kitchen, using it could damage your septic system. The food items that are disposed of using garbage disposals do not break down in the septic system, and that can cause clogs in pumps and prevent your drainfield from functioning properly.
If you use powdered detergents, you could be creating future problems in your septic system. Powdered detergents dissolve when used in your washing machine and dishwasher, but once the substances enter your septic system, they can reform into congealed solids, which is an enemy to septic systems.
Using antibacterial hand soaps and body washes can also damage your septic system. The contents of your septic tank need bacteria to break down the waste in water that gets flushed into the septic system. Antibacterial soaps and body washes kill the septic system bacteria, thus defeating the purpose of the septic system in the first place. Considering the pandemic that affected the world for the past several years, it is to be expected that the use of antibacterial soaps and body washes would increase. Most people understandably want to limit, if not eliminate, their exposure to unnecessary germs. But it is also important to remember that, when it comes to bacteria, there is bad bacteria and there is good bacteria. The bacteria found in your septic tank is good bacteria. Killing it with antibacterial soaps and body washes limits the effectiveness of your septic system and does it more harm than good.
Annual Septic System Inspections In Minnesota
If the bacterial balance is off in your septic system, you may start noticing the distinct smell of sewage backing up through drains and into your living space. Of course, a strong smell of sewage could indicate something more serious, but regardless of the intensity of the odor, it is a good idea to contact us to take a look at your system.