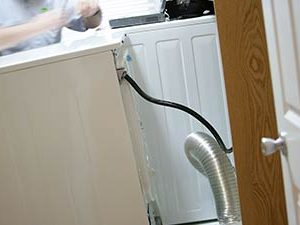 If you are looking for a plumber in New Brighton, MN, consider the team at Dan's Plumbing & Septic. We serve many communities in Minnesota, including New Brighton, and we would be happy to help you with whatever plumbing issues you may be experiencing. We can repair and install faucets and sinks, toilets, bathtubs, and showers in your home or business.
Our plumbing services are comprehensive. In addition to being able to help with bathroom and kitchen plumbing repair, appliance installation, leak location, plumbing replacement and much more, our staff is highly skilled and trained professionals who can locate, diagnose, and fix virtually every conceivable plumbing problem. Plumbing issues can come along any time of day or night, with very little warning. Once you realize that you have a plumbing problem, it is important to reach out to a plumber right away to minimize any potential water damage in your home. Dan's Plumbing & Septic will respond quickly to your call and complete a thorough assessment of the area in question. We can find a leak, fix it, and make sure that there are no other areas in your home that may be vulnerable to a leak in the future. Our plumbing services are affordable, our team is professional, and we communicate clearly about our timeline for repair as well as the issues we find.
Appliance Installation Services New Brighton
Our general plumbing services are widely known, including bathroom and kitchen plumbing repair as you might expect, but we can also install all of your major appliances (refrigerators, washing machines, toilets, dishwashers, water heaters, outside garden hose and even a garbage disposal). You can have peace of mind knowing that your appliances have been installed correctly and you will not be dealing with a water leak in a matter of days or weeks. Our team can also help with new plumbing installation if you are doing a renovation project. We have the experience and expertise to take even a plumbing emergency back to its previous state quickly. We are fully bonded and insured, have an A+ rating from the Better Business Bureau and have a Minnesota State Plumbing Contractor License as well as a City of Minneapolis and City of St. Paul Plumbing License.
If you are in need of any type of plumbing services and live in the New Brighton area, give us a call at (763) 434-6814 to schedule a service appointment.