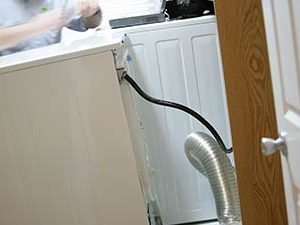 Installing new pipes can be quite a hassle, and you would not want to do it often. Hence, you need to purchase very durable options. Pipes carrying natural gas could be placed below the ground or above it. If you need to install below the ground, that will involve a lot of digging. You might have to create holes, take permission, and then get the pipes in place. You will need very durable options for pipes with natural gas flowing through them.
PVC Pipe: PVC pipes will work well for natural gas lines and water supply. They are generally available in 10- to 20-feet lengths, and in varying diameters (½ inch to 6 inches).
Black Pipe: A very durable option for carrying natural gas is a black pipe. These pipes are generally made of steel and iron. They are malleable, making them a perfect opportunity for homes. Natural and propane gas can both be transferred through black pipes.
CSST Pipe: If you plan to install new gas appliances in the house, then CSST pipes or stainless-steel tubing will be a great option. They are corrugated, and you can easily bend them around edges and corners. Hence, you will not require adding any new joints and fittings.
Copper Pipe: These tubes vary in length, and they are usually between 2 to 10 inches in size. Each dimension of ½ to 1 inch ensures that water and gas flow easily. The thinnest pipes will work well if you use them for natural gas inside the house, while thicker pipes are essential for gas service lines.
Polyethylene Pipe: Polyethylene pipes are very sturdy and can move water and gas. They are used for underground gas transportation that you cannot dig up pipelines often to check. These pipelines work in places with bad weather conditions. They will not break or come apart quickly. You will not have to call for maintenance, often making it an excellent choice.
Experienced Gas Pipe Installers In The Seven County Metro Area Of MN
The team at Dan's Plumbing and Septic has extensive experience installing gas pipes and gas appliances. You can expect competitive pricing, no hidden fees or unexpected costs, clear communication, and a realistic timeframe in which we expect to complete the project. The team is professional, courteous, and prompt. Fully licensed, insured, and bonded in the State of Minnesota, call the professionals at Dan's Plumbing and Septic at (763) 434-6814 for more information.