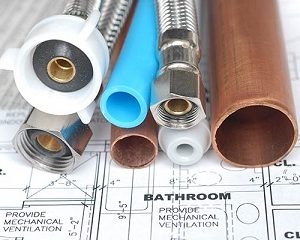 When was the last time that you thought about the plumbing in your bathroom? The truth is, bathroom plumbing is generally installed well and works in a way that means that you can go many weeks, months or even years without giving your plumbing any serious thought. In fact, many homeowners take their bathrooms for granted and that is the way it should be! Our bathrooms are used each and every day and the plumbing should work without problems for long periods of time. When you do find that there is a potential problem with your bathroom plumbing, you may not be able to think of anything else until it is resolved. Dan's Plumbing & Septic understands the stress that can come when there is a suspected problem with bathroom plumbing. Our team will jump into action quickly to resolve the problem and prevent any significant damage to your home.
Licensed Blaine Plumber Specializing In Bathroom Repair And Remodeling
We have experience with a wide variety of bathroom plumbing issues including toilet installation and repair, leak detection, as well as faucet and drain repair in showers, tubs and even sinks. We can identify the problem quickly and make a plan for repairs so that the problem will not worsen. Water from your bathroom plumbing can cause serious damage to your home. We have the experience and the tools to find the source of the problem and thoroughly complete the repair so you can get back to not thinking (or worrying) about your bathroom plumbing.
In addition to bathroom plumbing repair, we also offer bathroom remodeling services for our clients. Over time, your sink, toilet, tub or shower may need an upgrade after many years of use. Or maybe you had some water damage and need a company to help you repair the area. Dan's Plumbing & Septic is a licensed plumber that specializes in both repair and remodeling projects. We can help transform your bathroom into exactly what you are looking for and complete the work so that repairs down the road can be avoided.
Trusted Blaine Minnesota Plumber
Dan's Plumbing & Septic has built a reputation for fast, reliable and high-quality plumbing services at affordable prices. We will be honest about what we find, we will not overcharge you and we will handle your repair as quickly as possible. For more information or to speak with a member of our team, give us a call at 763-434-6814 to schedule service.